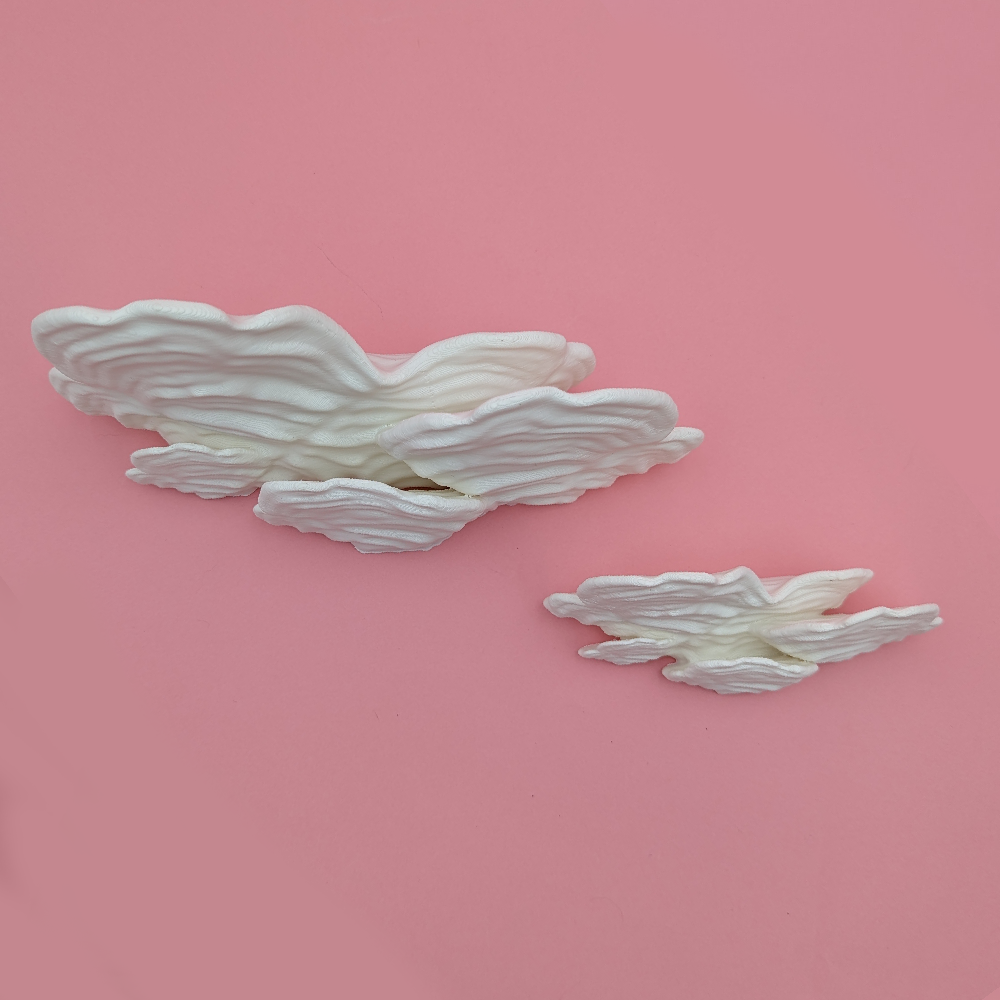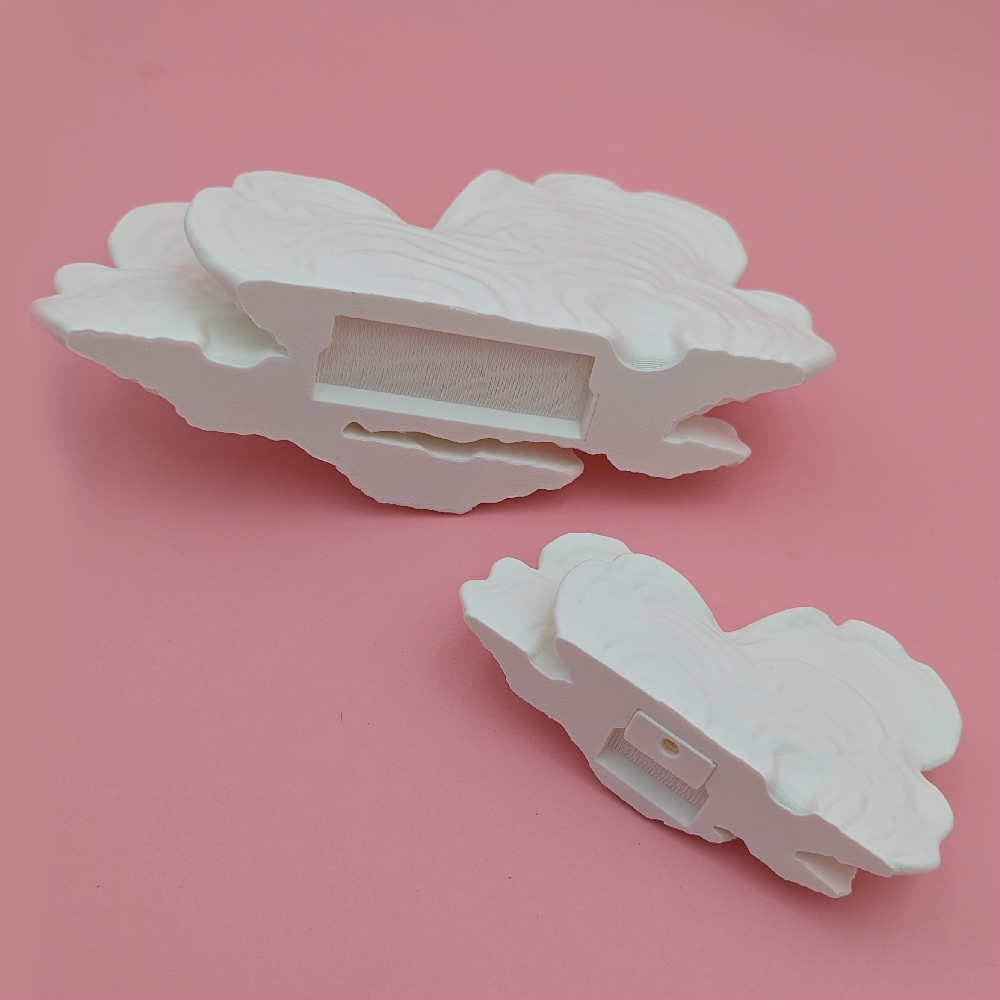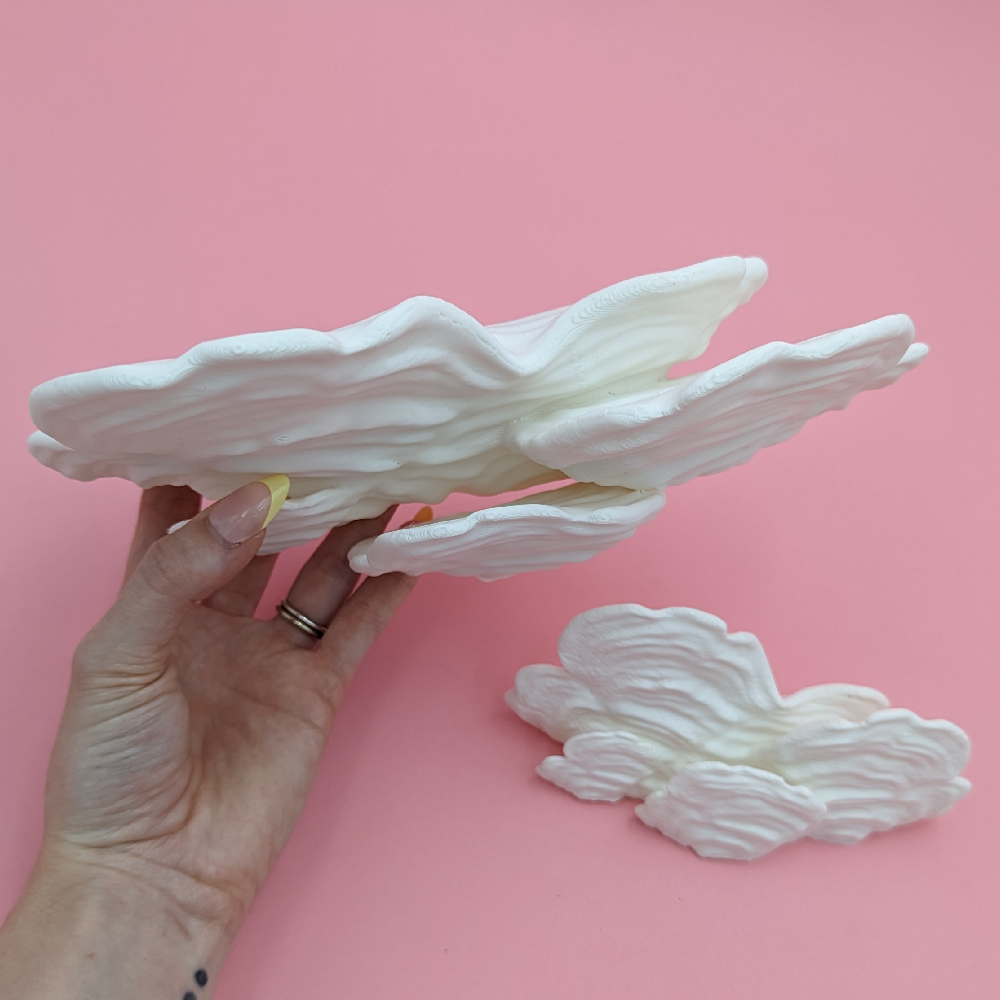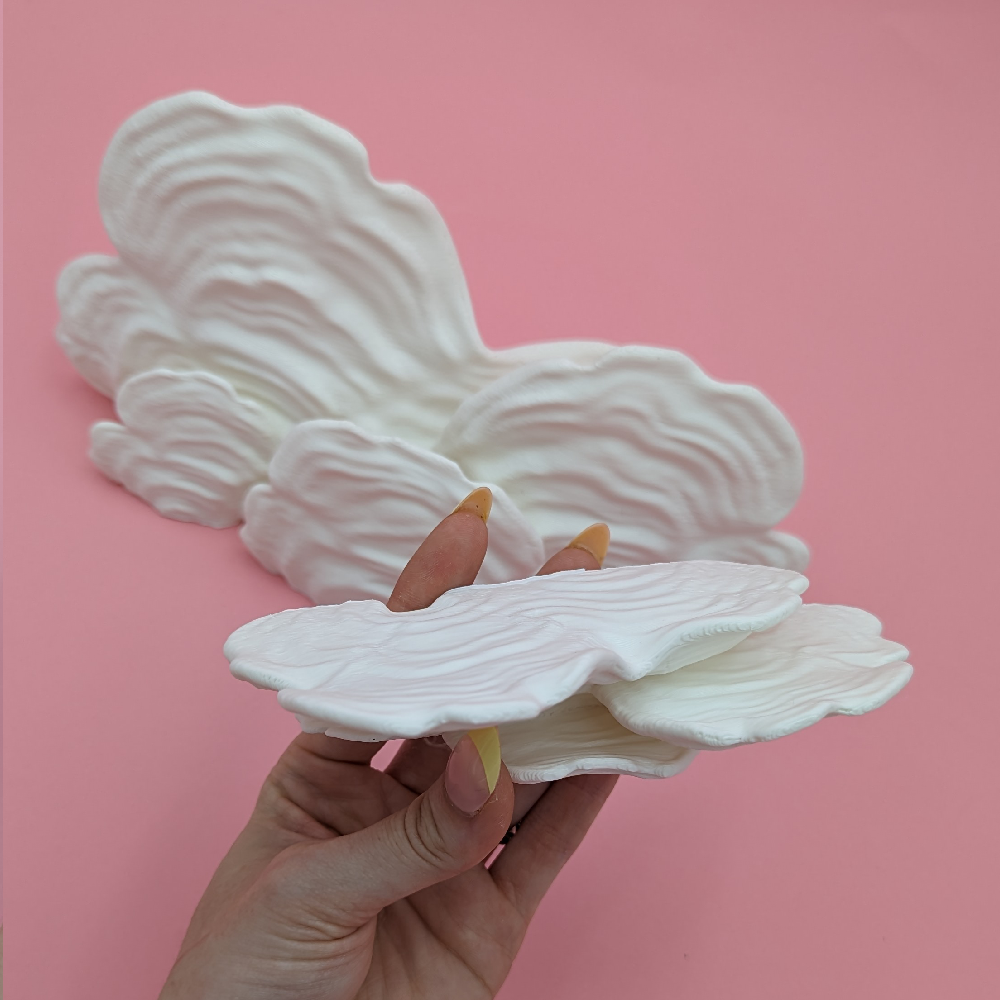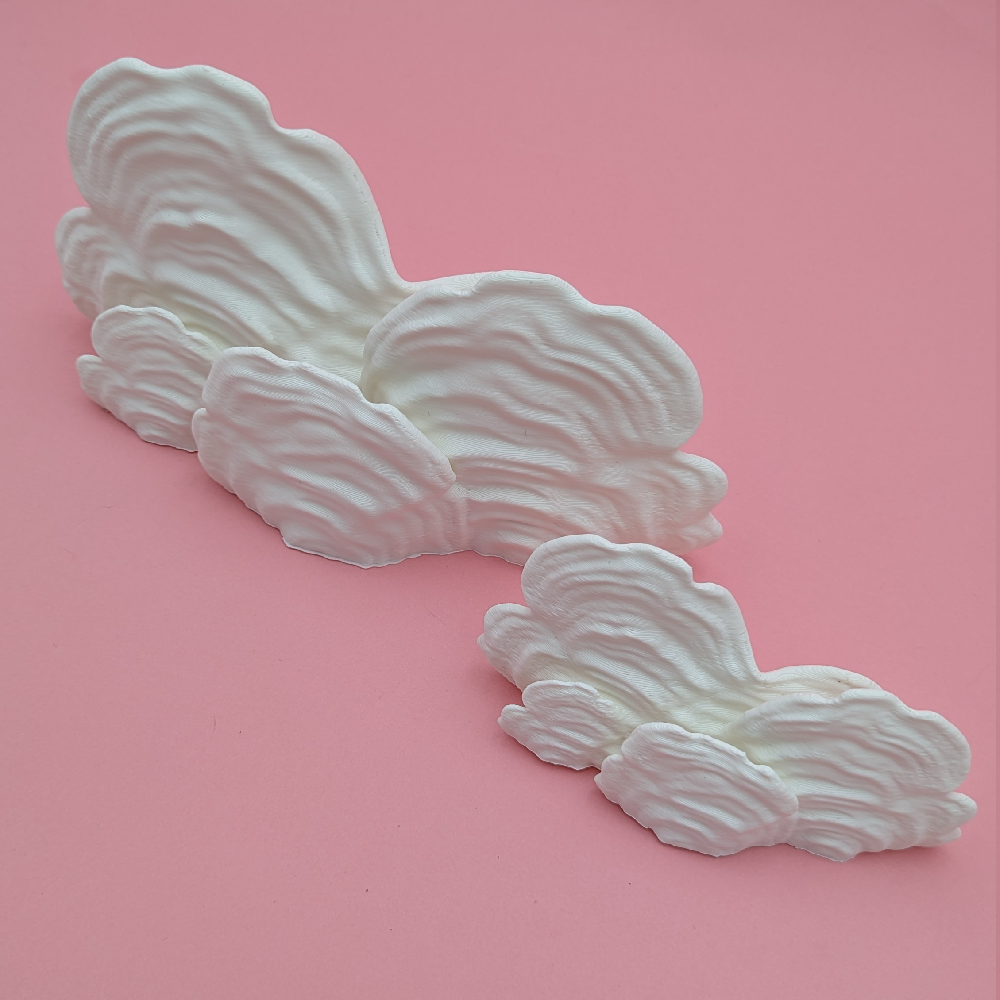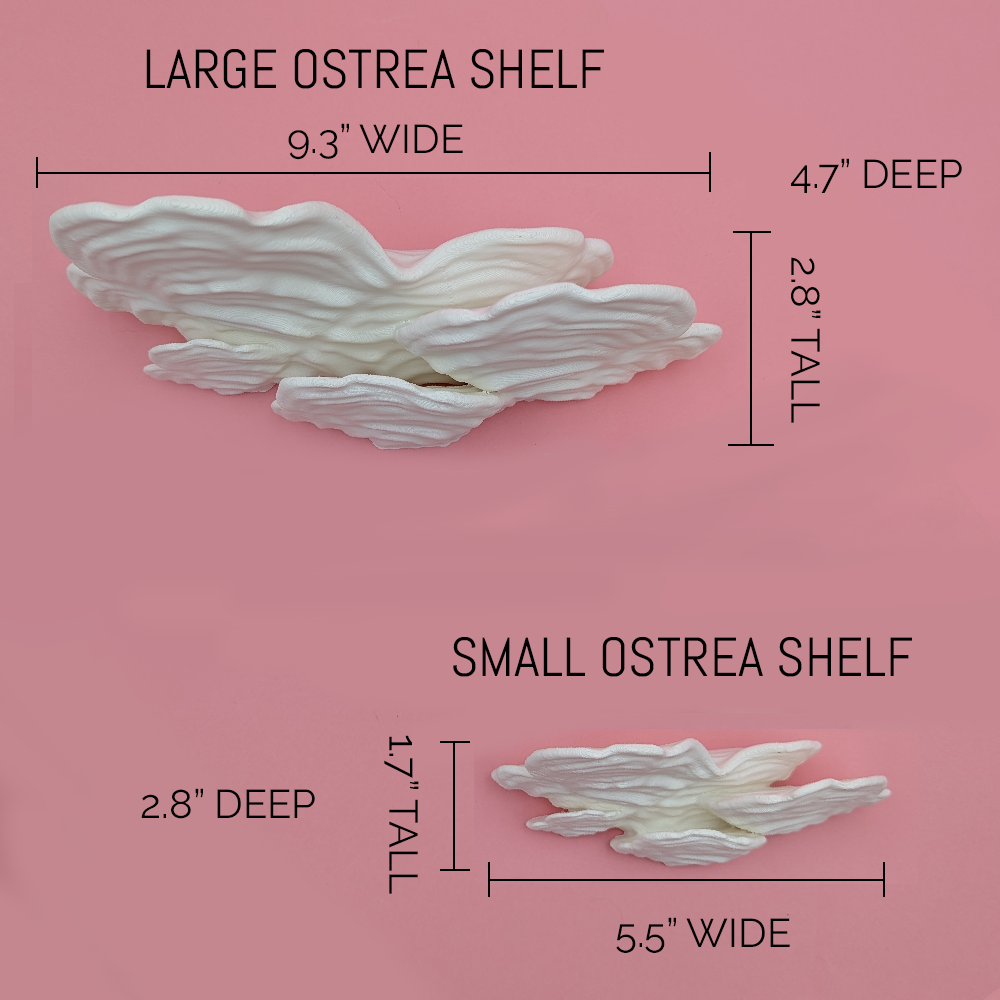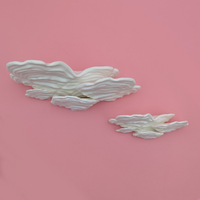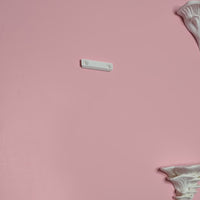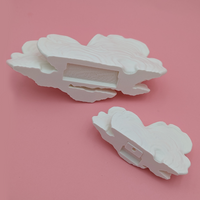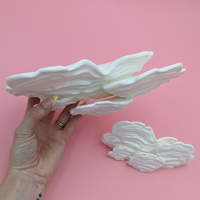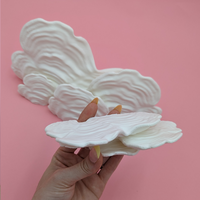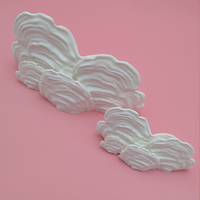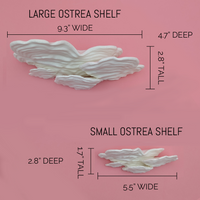 Ostrea Mushroom Wall Shelf
This Ostrea Mushroom Wall Shelf is the perfect touch of elegance and sophistication for any home. The charming design, inspired by a dainty ostrea fungus, adds a unique, whimsical touch that is sure to delight. 
Each shelf includes an attachment piece that can either be screwed to the wall or attached with double sided foam tape for a renter-friendly installation. 

Every spool of plastic used to craft the shelf plants a tree, making it a guilt-free addition to any space. Elevate your home décor with this elegant, environmentally friendly piece. 
Large Shelf Dimensions:
237mm wide x 72mm tall x 120mm deep
9.3" wide x 2.8" tall x 4.7" deep 

Small Shelf Dimensions:
142mm wide x 44mm tall x 72mm deep
5.5" wide x 1.7" tall x 2.8" deep
Each mushroom is printed with matte white filament that can easily be painted. Due to the 3D printed nature of the product small layer lines will be visible on the final product. Design by Gazzaladradesign, Porzellan Props is an authorized seller via Cubee. 
🌸 All 3D Printed kits are printed to order and currently have a 1-3 week wait time before shipping.
🌸 Digital STL files are delivered instantly after purchase. This is a file for you to 3D print yourself and is not a physical product.