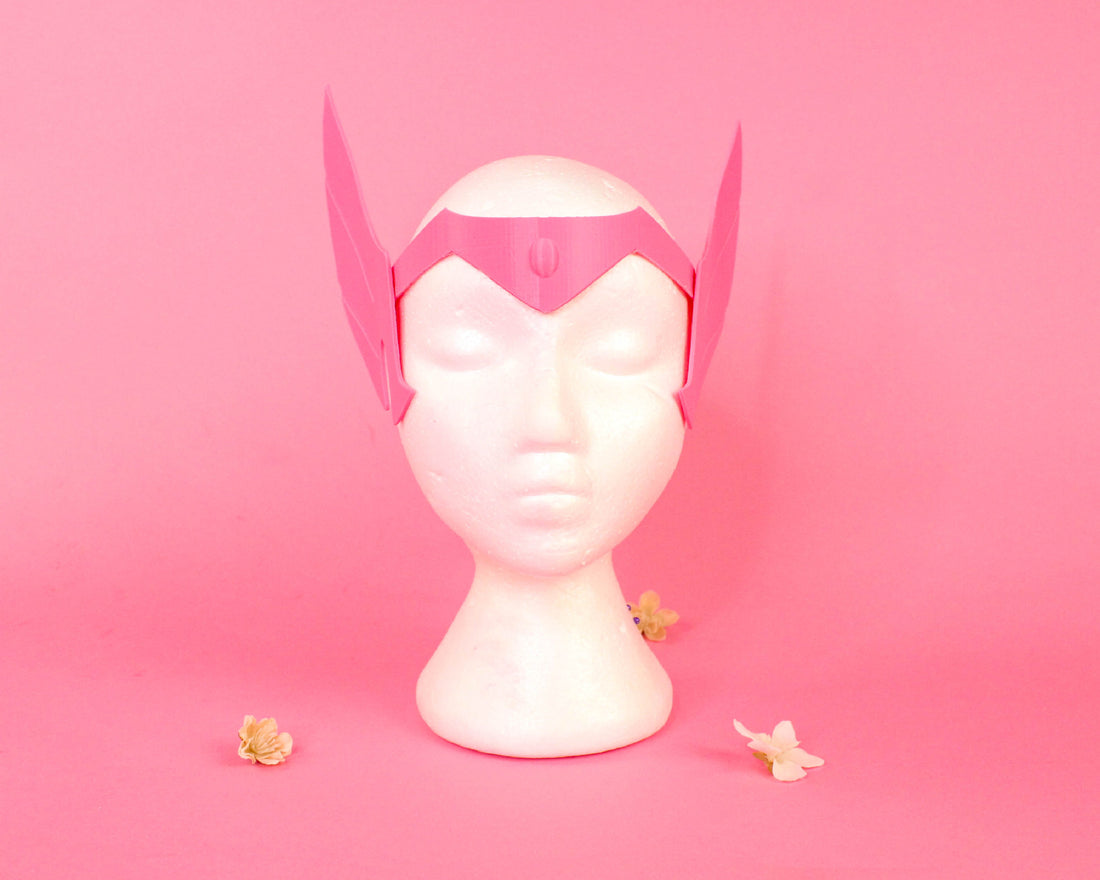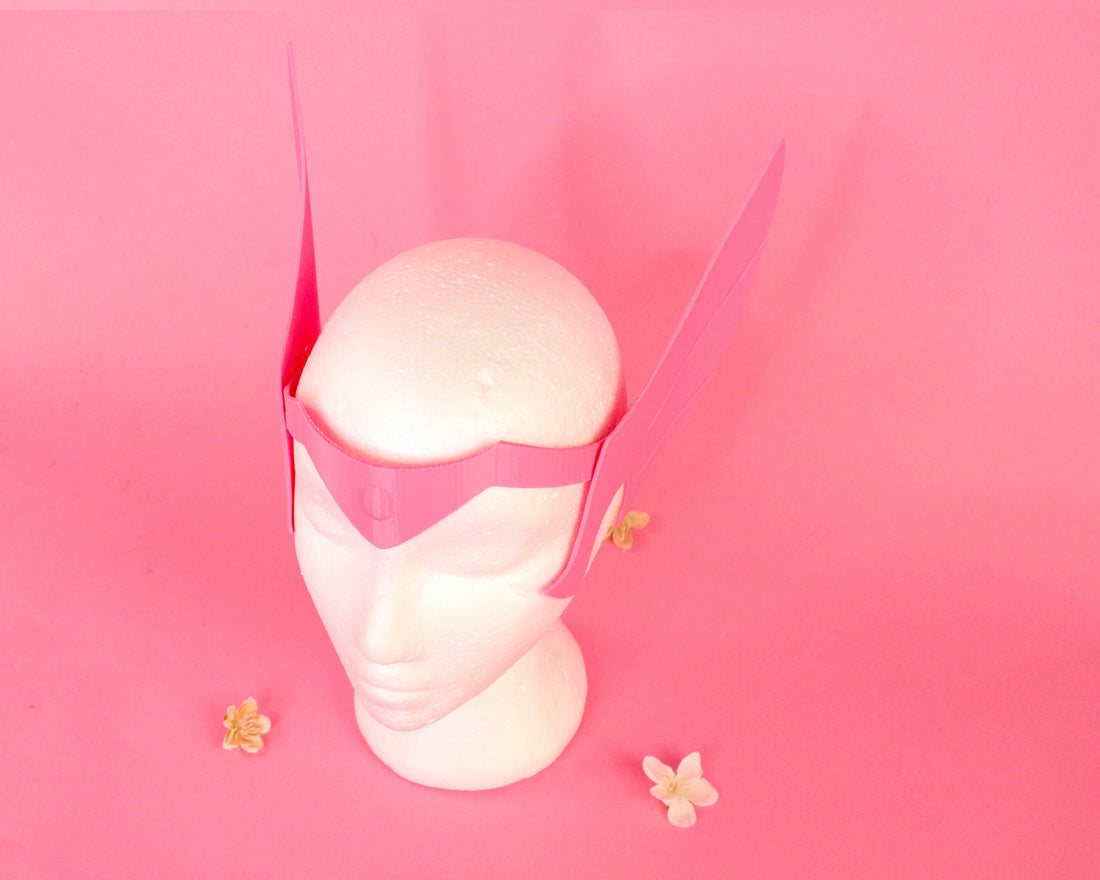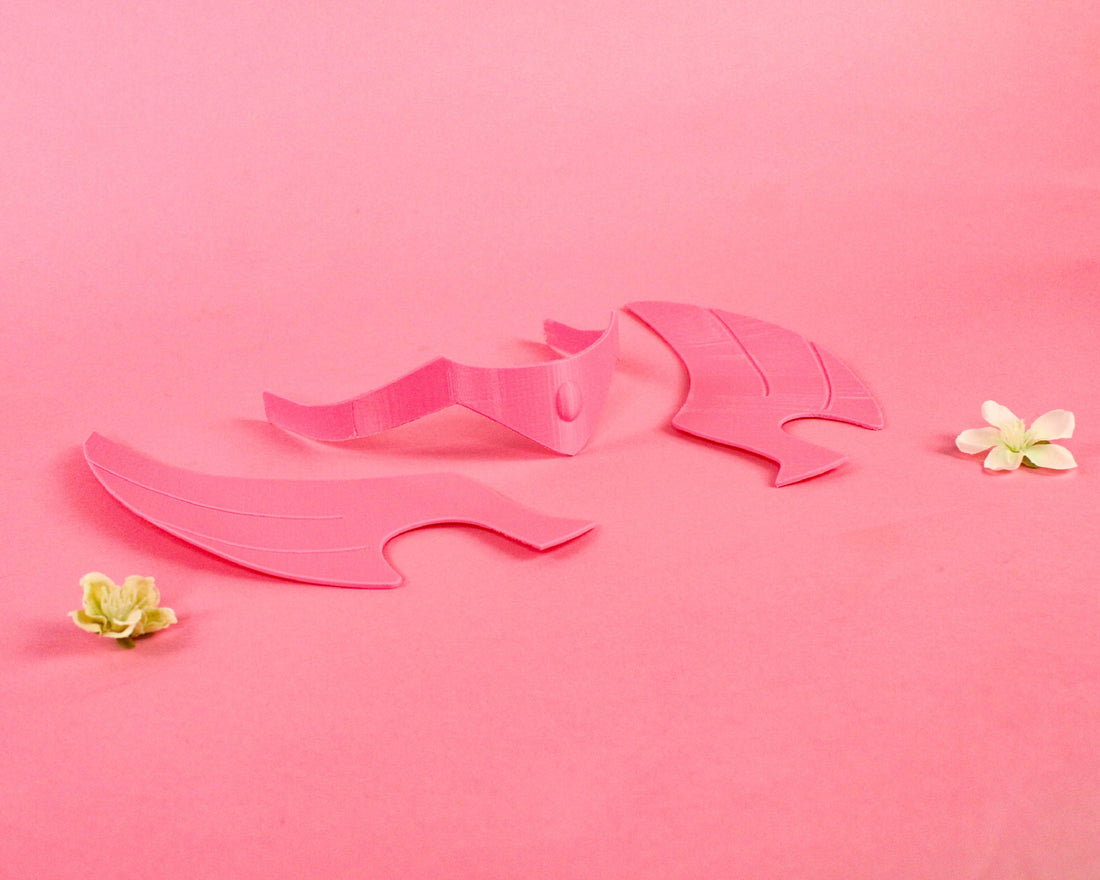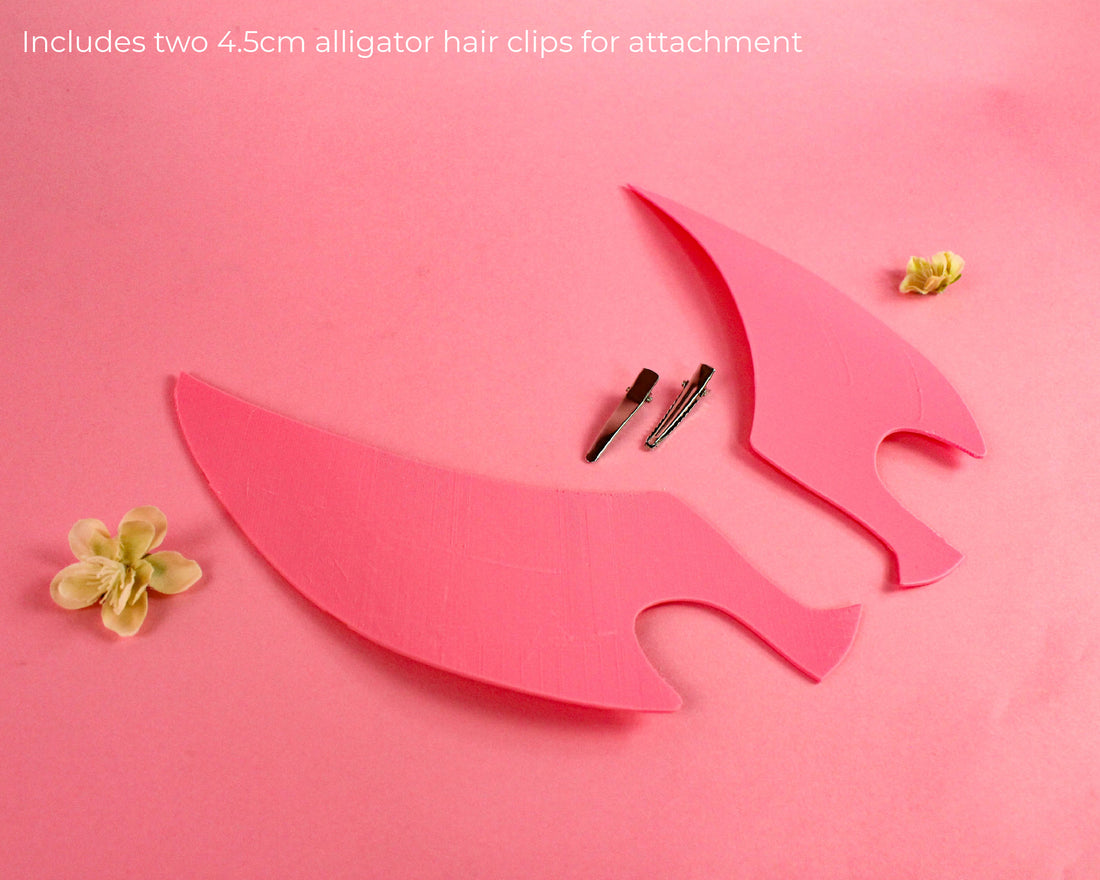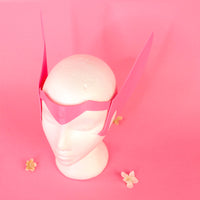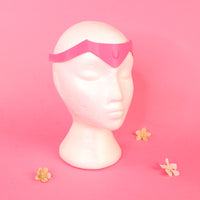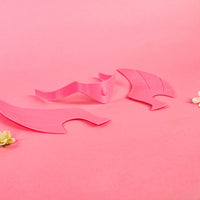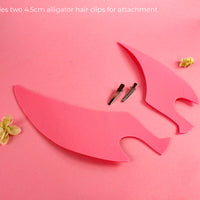 She Ra's S5 Headpiece Tiara Crown 3D Printed Cosplay Kit
🌸 All of our 3D models and 3D printed kits have been thoroughly tested for easy printability, assembly and accuracy! 🌸
�🌸 All 3D Printed kits are printed to order and currently have a 3-5 week wait time before shipping. Thank you for understanding! 🌸/p>
Complete your S5 She Ra cosplay with the perfect headpiece!
I've designed and 3d modeled her crown using Fusion 360 and 3d print them myself up here in Canada. This is the listing for the a raw 3d printed headpiece kit, which is split into three pieces for easier wear (The tiara and two feather pieces).
THIS IS AN UNFINISHED PROP. You will need to assemble, finish and paint the prop yourself before use.
This headset is printed thin enough that you can heat bend the shapes to better fit your individual head! Simply warm up the plastic with a hot hairdryer, hot water or a heat gun, and mold to your desired shape. (Please be careful with framing it around your face!)
To attach the tiara you can use bobby pins on the sides, and I recommend using spirit gum or another skin-friendly adhesive to anchor it onto the forehead. To attach the wings use hotglue to glue the included alligator clips in an ideal place.
Since everyone's head is shaped differently, the clips come un-attached.
Optionally you can also use a tiny bit of skin friendly glue to reinforce it at the cheeks.
To finish this prop you will also need:
Hot Glue
Filler primer
Acrylic/spray paints
This is a kit, so imperfections can be expected! The more time you put into sanding and painting your prop the better it will look.
This product is a fan-art recreation and not an official product.
🌸 All 3D Printed kits are printed to order and currently have a 2-3 week wait time before shipping.
🌸 Digital STL files are delivered instantly after purchase. This is a file for you to 3D print yourself and is not a physical product.
You can use product metafields to assign content to this tab that is unique to an individual product. Use tabs to highlight unique features, sizing information, or other sales information.
Own a 3D printer?
I also sell the digital STL file that is delivered instantly after checkout. Want to check it out?